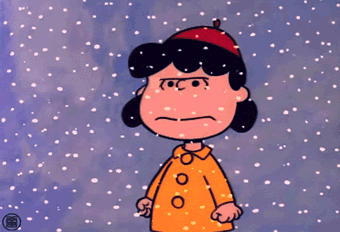 i live in the desert and i HATE the snow. i don't like the blinding whiteness, i don't like the wetness or the coldness of it. i don't like that it takes the same amount of time to dress for it as it does to play in it. i don't like how pipes freeze and bust and you can't get a plumber to come out because they are too busy fixing their own pipes. i don't like the cold you get stuck with for three days after you go outside for three minutes to get the mail. i don't like snow days, because your kids have to stay home with you ALL DAY LONG!
pretty much i just don't like it at all. i wish i did, some people i know seem to have so much fun in the snow: skiing and snowboarding, drinking hot cocoa, making snow angels...
1. i have never been skiing and after the hell i went through trying to snowboard ONCE, i'm not likely to try it.
2. i'm allergic to chocolate... (im not really, i LOVE chocolate and i feel so sorry for people who can't partake in it's deliciousness :-()
3. i don't have anything against angels but i can't stand the sound of snow crunching and you have to lie down IN THE SNOW to make a snow angel and that sound is literally in your ears... ugh!
so please don't judge me, just judge the snow and seriously think about whether its worth it or not to go out there in the treacherous weather. unless of course you have to brave it to bring me a pizza... yummm! XD
Till next time,
Tea Time